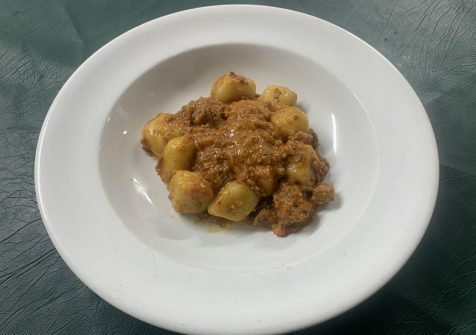 Gnocchi Bolognese
Like Mama makes…wholesome and tasty and plus it is super-convenient!
This ready to eat meal contains simply Gluten-free Gnocchi, and locally sourced Pork, Beef, Tomato, Carrot, Celery, Onion, Bay leaves, Rosemary, Parmesan.
It comes in compostable packaging ready to heat directly in oven or microwave. This meal comes in a 400g, single-serve size. Mix and match with the other tasty Bellingen Pasta options to feed the whole family!
Keeps for 2 weeks in the fridge.
$12.00 each
Currently Unavailable
Currently Unavailable