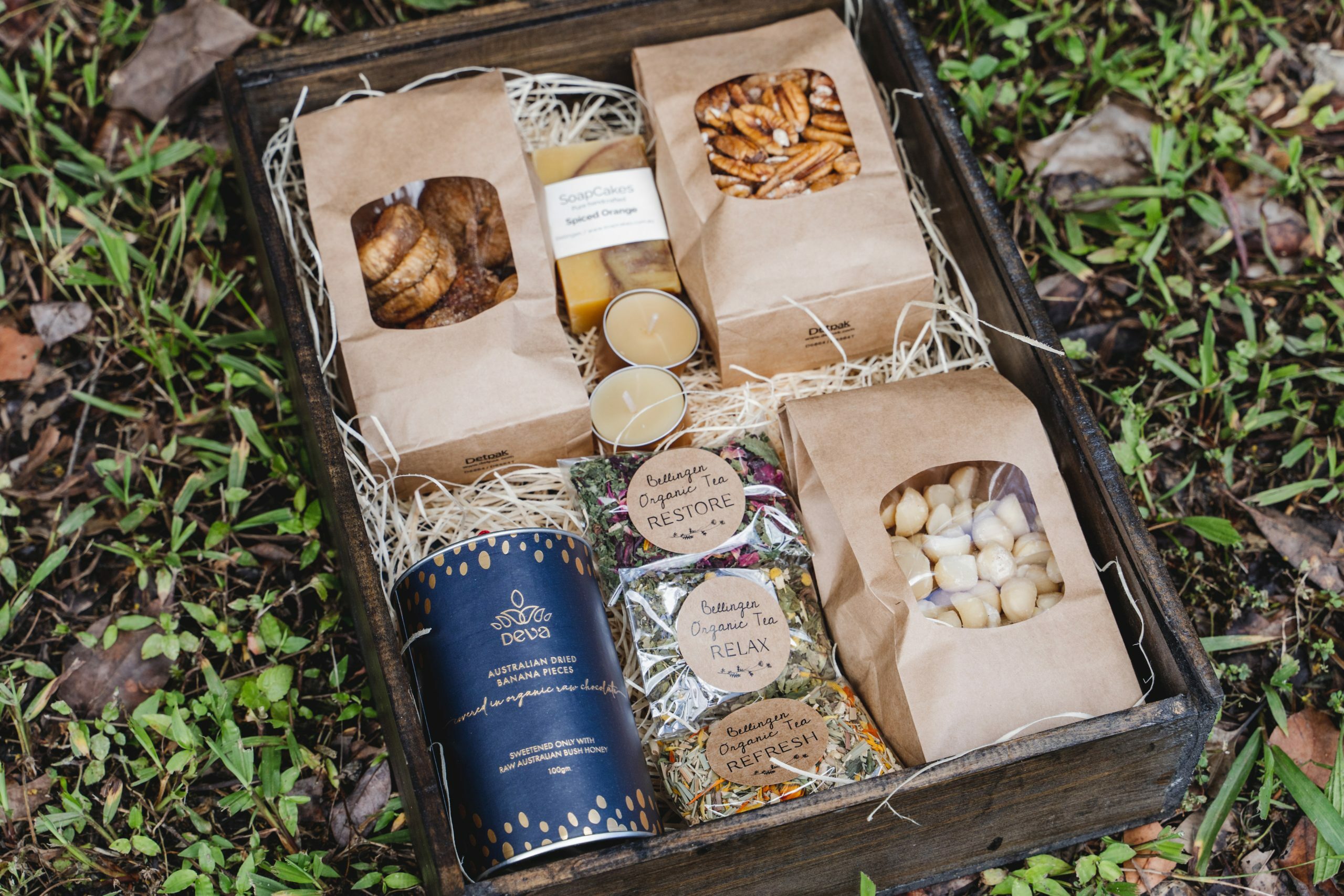 Local Festive Hamper
All local, all organic and the perfect Christmas gift for a special someone, or maybe a nice hamper to look forward to sharing with family and loved ones on Christmas day.
1 x Deva Cacao covered dried bananas. All Australian sourced and made on the Mid-North Coast.
3 x Bellingen Organic Tea sachets
1 x Soap cake
1 x Candle made in Bellingen
250g Pecan nuts (Local Organic.  Australian Champion 'Kiowa' pecan nuts)
250g Dried figs
250g Macadamia nuts (Nambucca Macnuts, Macksville NSW) and native to our own east coast rainforests .
$75.00 each
Currently Unavailable
Currently Unavailable