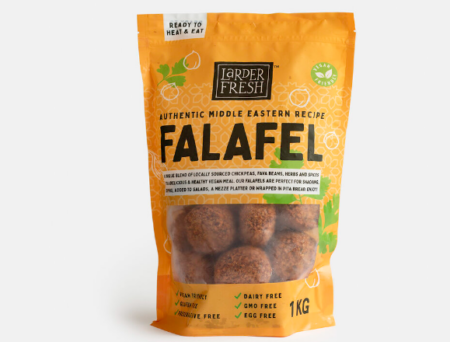 Falafels – Original – Frozen – 1kg
Whether served with dips or wrapped in freshly baked pita bread with crisp garden vegetables, falafels make for a satisfying and healthy meal every time. Great meat alternative and easy to pop in oven or do on the BBQ.
Gluten free, Dairy free, Egg free, Preservative free, Vegan friendly.
Ingredients: Water, Chickpea, Fava bean, Onion, Garlic, Herbs and spices, Salt, Rice bran oil.
$21.50 1kg
Currently Unavailable
Currently Unavailable