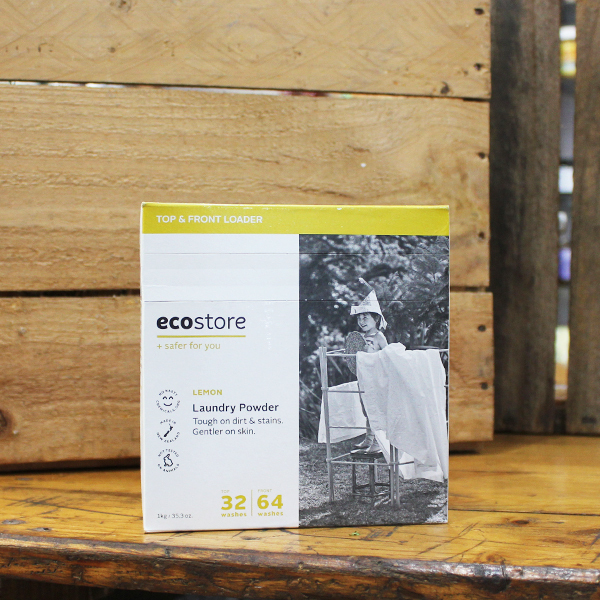 Ecostore – Laundry Powder – Lemon – 1kg
ecostore's concentrated plant and mineral-based Laundry Powders powerfully cut through dirt, then rinse away without residue, to leave your laundry looking clean and smelling fresh.
Fresh lemon scent
Made from plant and mineral-based ingredients
No optical brighteners, phosphates or synthetic fragrances
Suitable for septic tank and greywater use
Lauryl Glucoside, Sodium Bicarbonate, Sodium Carbonate, Sodium Carboxymethyl Cellulose, Sodium Citrate, Sodium Polyaspartate, Sodium Silicoaluminate, Sodium Sulphate, Sodium Coco Sulphate, Sodium Silicate, Helianthus Annuus (Sunflower) Seed Oil, Oleic Acid and Parfum (Essential Oil Fragrance). Fragrance Allergens: Limonene and Citral.
$8.95 1kg
Currently Unavailable
Currently Unavailable