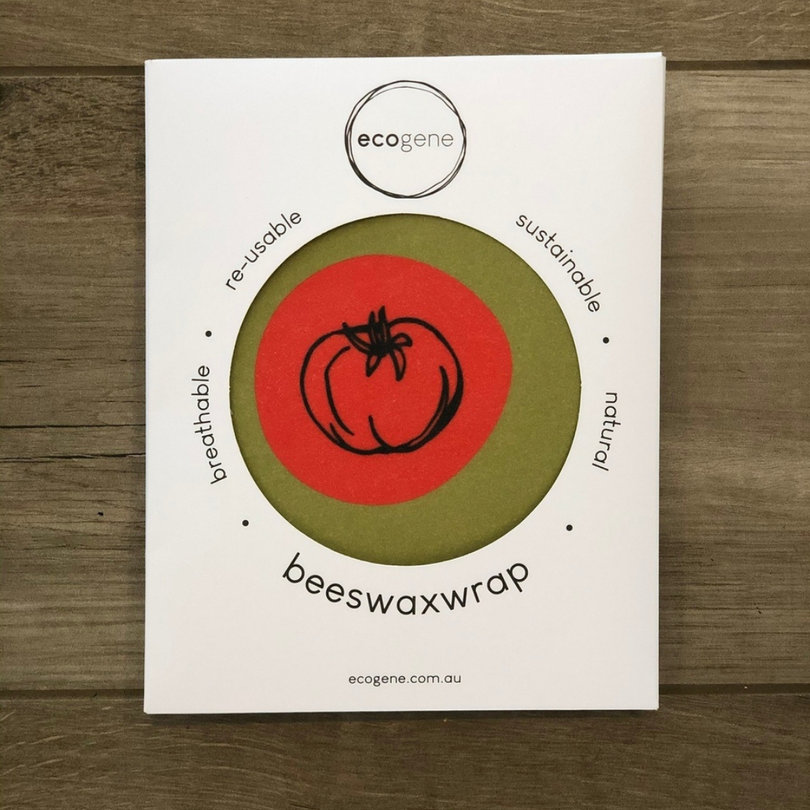 Ecogene Beeswax Wrap – Tomato
Made locally by our friend Miho in Sawtell!
Keep your tomatoes looking and tasting fresh and juicy with our gorgeous Tomato Wraps.
1 x 19 cm diameter small size wrap. Small size wraps are perfect for cut fruit and vegetables.
Made by infusing organic beeswax, tree resin and coconut oil.
Wash with cold water & Air-Dry.
Avoid heat sources – not oven, microwave or dish-washer friendly.
$11.95 each
Currently Unavailable
Currently Unavailable