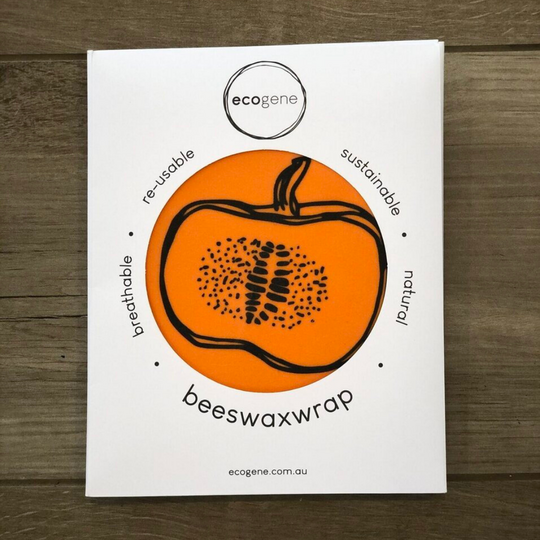 Ecogene Beeswax Wrap – Pumpkin
Made locally by our friend Miho in Sawtell!
1 x 38 cm diameter large size wrap.
Perfect for storing a half-cut or quarter pumpkin. Or maybe you just want to put aside your cut pumkin pieces ready for tomorrow's bake. Either way you're covered with these beautiful full size Pumpkin Wraps.
Large size wraps are ideal for bigger vegetable/fruit such as cut pumpkin/watermelon and leafy vegetable like cabbage. Fantastic for wrapping your or kids' sandwich lunch.
Wash with cold water & Air-Dry.
Avoid heat sources – not oven, microwave or dish-washer friendly.
Only 3 left in stock