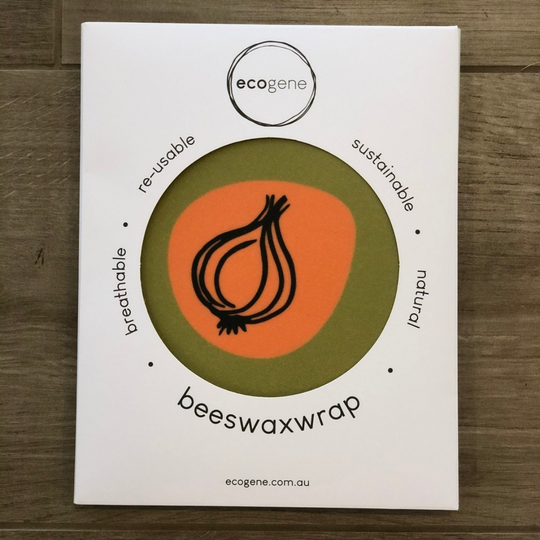 Ecogene Beeswax Wrap – Onion
Made locally by our friend Miho in Sawtell!
1 x 19 cm diameter small size wrap.
Research shows us that the humble half-cut onion is the most commonly stored food item in the fridge and it's almost always wrapped in single-use cling wrap! Our onions deserve better, and so does our planet!
Wash with cold water & Air-Dry.
Avoid heat sources – not oven, microwave or dish-washer friendly.
$11.95 each
Currently Unavailable
Currently Unavailable