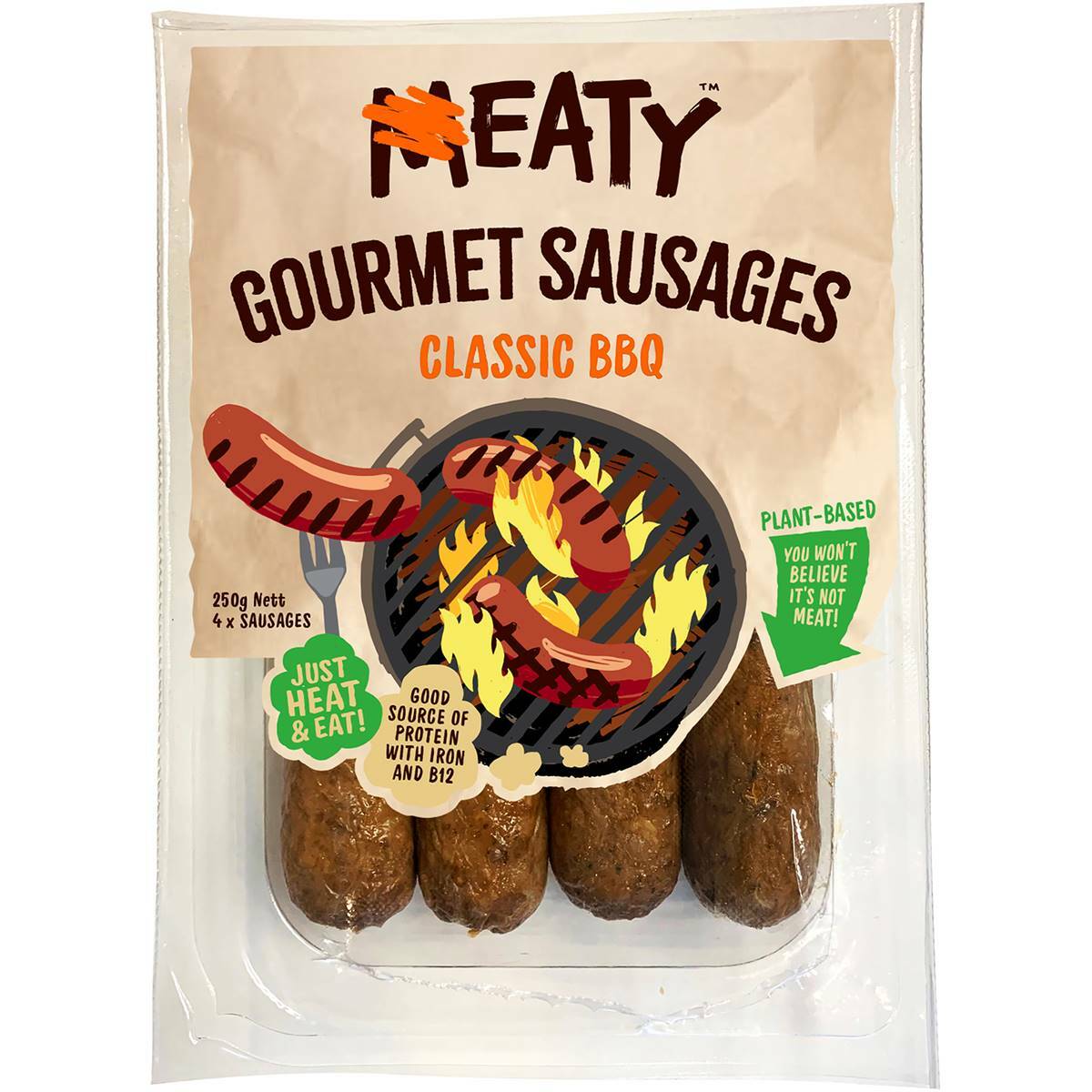 Eaty Sausages – Classic BBQ
Eaty Classic BBQ Sausages are 100% plant-powered and full of flavour, with the same taste and texture as meat! They're a good source of protein with all the sizzle you want from a sausage, but none of the stuff you don't, like cholesterol. Plus, they're animal-free and kinder to the planet.
Vegan friendly, cholesterol free, MSG free and artificial flavour free.  Contains Gluten. Made in Australia.
$7.35 250g
Currently Unavailable
Currently Unavailable