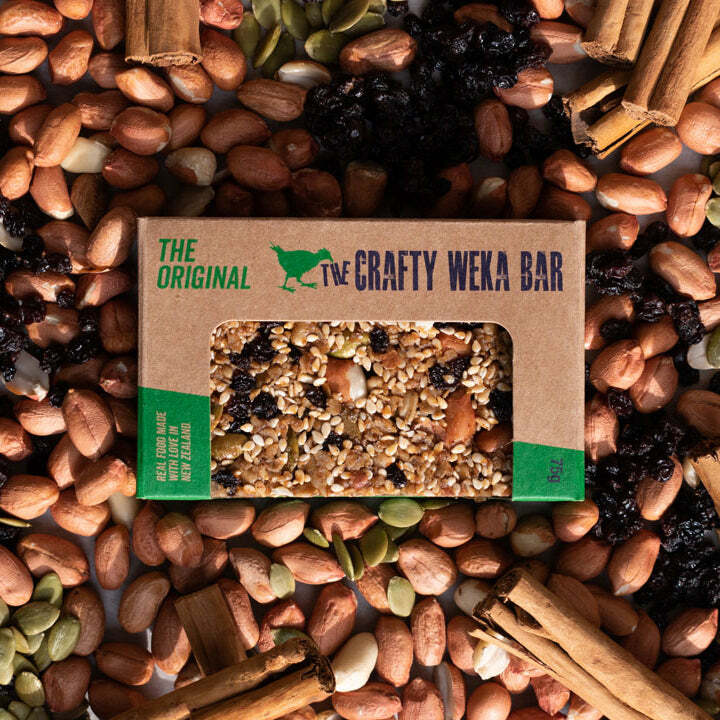 Crafty Weka Bar – Original Bite 40g
Real food that keeps you going for longer. Perfect for lunchboxes and activity days out.
The Original:  a special mix of plant based, natural sugars, complex carbohydrates and key ingredients to keep you on the go.
Ingredients: Peanuts (16%), Oats (16%), Sesame Seeds (14%), Currants (14%), Manuka Blend Honey, Pumpkin Seeds, Sunflower Seeds, Sunflower Oil, Coconut Sugar, Cinnamon.
DAIRY FREE, SOY FREE, EGG FREE, NO ADDITIVES, COMPOSTABLE PACKAGING
$3.00 40g
Currently Unavailable
Currently Unavailable