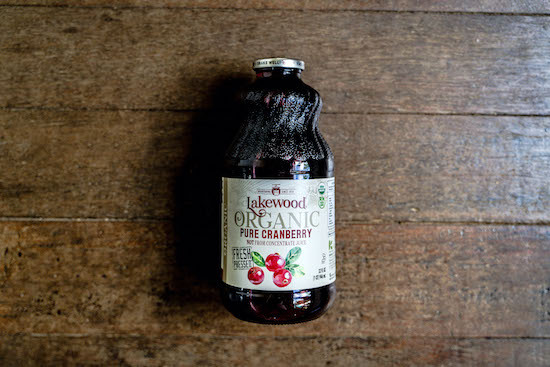 Cranberry Juice
Ingredients: 100% Certified Organic Cranberry Juice.
If you're going to enjoy a glass of organic Cranberry juice – this is the one!!
Made from 100% freshly pressed, certified organic cranberries, this juice is undiluted, with nothing artificial added.  It is pasteurised and vacuum sealed in glass bottles to retain it's freshness.  Loaded with anti-oxidants, flavonoids, iron, magnesium, and vitamin C, it has many health benefits.  Due to their anti-adhesion properties, Cranberries are renowned for treating urinary tract, bladder and kidney infections.  Due to their high anti-oxident and phytonutrient properties, research shows that they may help to prevent cancer and heart disease.  Enjoy full strength or combine one part cranberry juice with 2-4 parts water or other juice.
$28.95 946ml
Currently Unavailable
Currently Unavailable