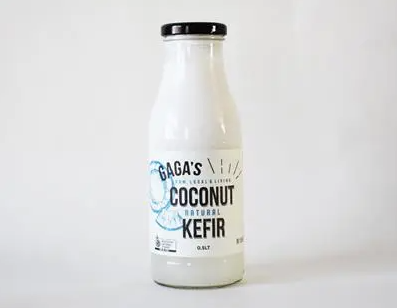 Coconut Kefir – Gagas – 500ml
Gaga's Gut Loving Coconut Mylk Kefirs are certified organic, gluten free and vegan. Unpasteurised coconut milk kefir packed with probiotics.
This product is certified organic by ACO.
Ingredients
Organic Coconut Mylk (Organic Coconut Meat and Water), Organic Tapioca, Organic Raw Sugar (Fermented), Vegan Kefir Culture.
Made in Australia.
$9.50 500ml
Currently Unavailable
Currently Unavailable