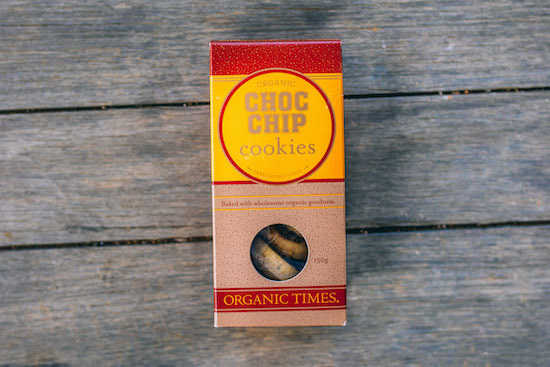 Organic Times – Choc Chip Cookies
Certified organic, home-style cookies made with our very own butter from 100% grass fed cows and baked with smooth, fair-trade couverture choc-chips. Simply irresistible.
*Flour (wheat), *Cane Sugar, *Salted Butter, *Milk Chocolate (20%) (*Rapadura Whole Cane Sugar, *Cristallino Cane Sugar, *Cocoa Butter, *Whole Milk Powder, *Cocoa Mass, *Soya Lecithin, *Vanilla Bean Powder), *Fresh Whole Eggs, *Baking Powder, Xanthan Gum, *Pure Vanilla Extract.
*Ingredients certified organic. No use of GMOs.
$11.50 150g
Currently Unavailable
Currently Unavailable