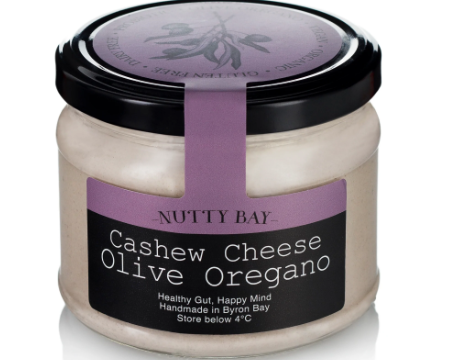 Cashew Cheese – Olive Oregano – (Best Before __)
Olive & Oregano cashew cheese is strong and fruity in flavour. Best served as a tapanede with your favourite antipastos .. or the perfect addition to any of your Mediterranean dishes.
Ingredients: Activated Cashews*, Filtered Water, Olive*, Culture, Salt, Capers, Oregano*, Garlic*, Olive Oil*. Note: olive oil*, is only present on top of the contents (not throughout). *Denotes Organic
Vegan. Gluten-free, dairy-free. Organic. Probiotic.
$14.95 270g
Currently Unavailable
Currently Unavailable