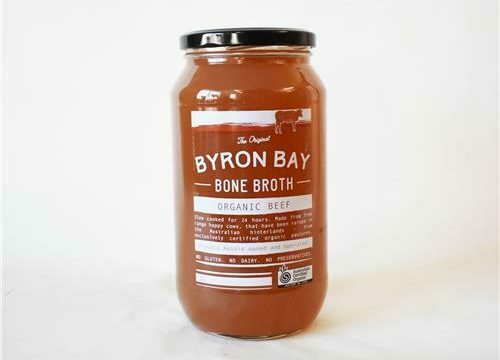 Byron Bay Bone Broth – Slow Cooked Beef 1L
Byron Bay Slow Cooked Beef Bone Broth is certified organic, nutrient rich (tested by a Naturopath regularly) with many proven health benefits especially as an immunity booster.
– 24 Hour slow cooked.
– Made from free range happy cows.
Tip: Use as an alternative to your standard stocks, it's guaranteed to bring out the flavours & assist in your general gut health. Includes ingredients: collagen and gelatin, trace levels of minerals, and GAG's. FREE from contamination of heavy metals!
Ingredients:
Certified Organic Free Range Australian Beef Bones, Certified Organic Onions, Filtered Water.
$24.95 1L
Currently Unavailable
Currently Unavailable