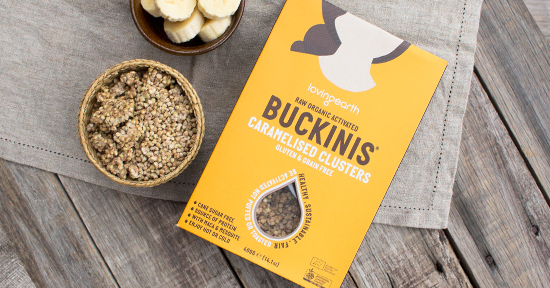 Buckinis – Caramelised Clusters – Good Use By!
Caramelised Buckinis are made from raw activated buckwheat and coated in a delicious selection of superfoods such as Maca and Mesquite. Ideal for breakfast, sprinkled on smoothies or as part of desserts. || CANE SUGAR FREE || SOURCE OF PROTEIN || WITH MACA & MESQUITE || ENJOY HOT OR COLD ||
$9.90 400g
Currently Unavailable
ON SPECIAL!
Currently Unavailable