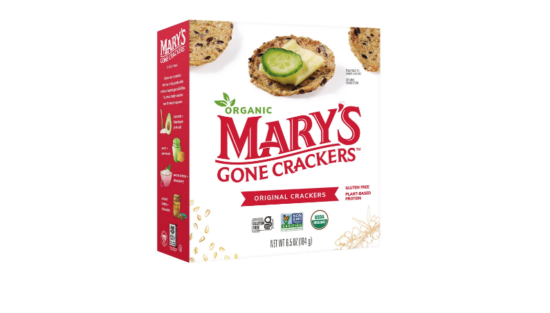 Mary's Gone Crackers – Original
The Original, the cracker that launched a million crunches remains the choice of Mary's loyalists everywhere. Why? Because it was a resounding "Yes!" to the question "Can a gluten-free cracker taste great?" Mary's Gone Crackers® Original Seed Crackers combine organic, gluten free, whole grain brown rice, quinoa, flax seeds and sesame seeds to create a cracker with a rich, earthy flavor and a satisfying crunch.
Ingredients: Organic whole grain brown rice, organic whole grain quinoa, organic brown flax seeds, organic brown sesame seeds, filtered water, sea salt, organic wheat-free tamari (water, organic whole soybeans, salt, organic vinegar).
184g
Currently Unavailable
Currently Unavailable