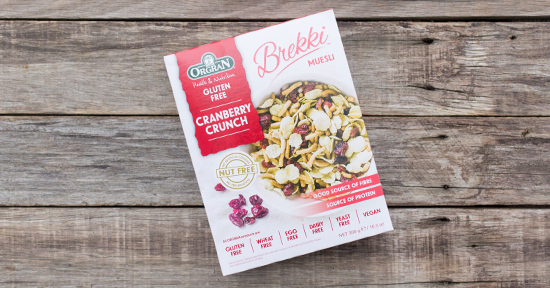 Brekkie Muesli – Cranberry Crunch – Use by 4th JUNE
The very first total allergen free Brekki Muesli Cranberry Crunch!
With a delicious blend of:
Toasted quinoa flakes
Bran sticks with the goodness of fibre
Sweet & succulent cranberries
Crunchy puffed cinnamon buds
As a part of ORGRAN's much loved Brekki range, Cranberry Crunch is a good source of fibre and a source of protein. This formula has been carefully constructed with essential nutrients for a stronger start to the day.
300g
Currently Unavailable
Currently Unavailable