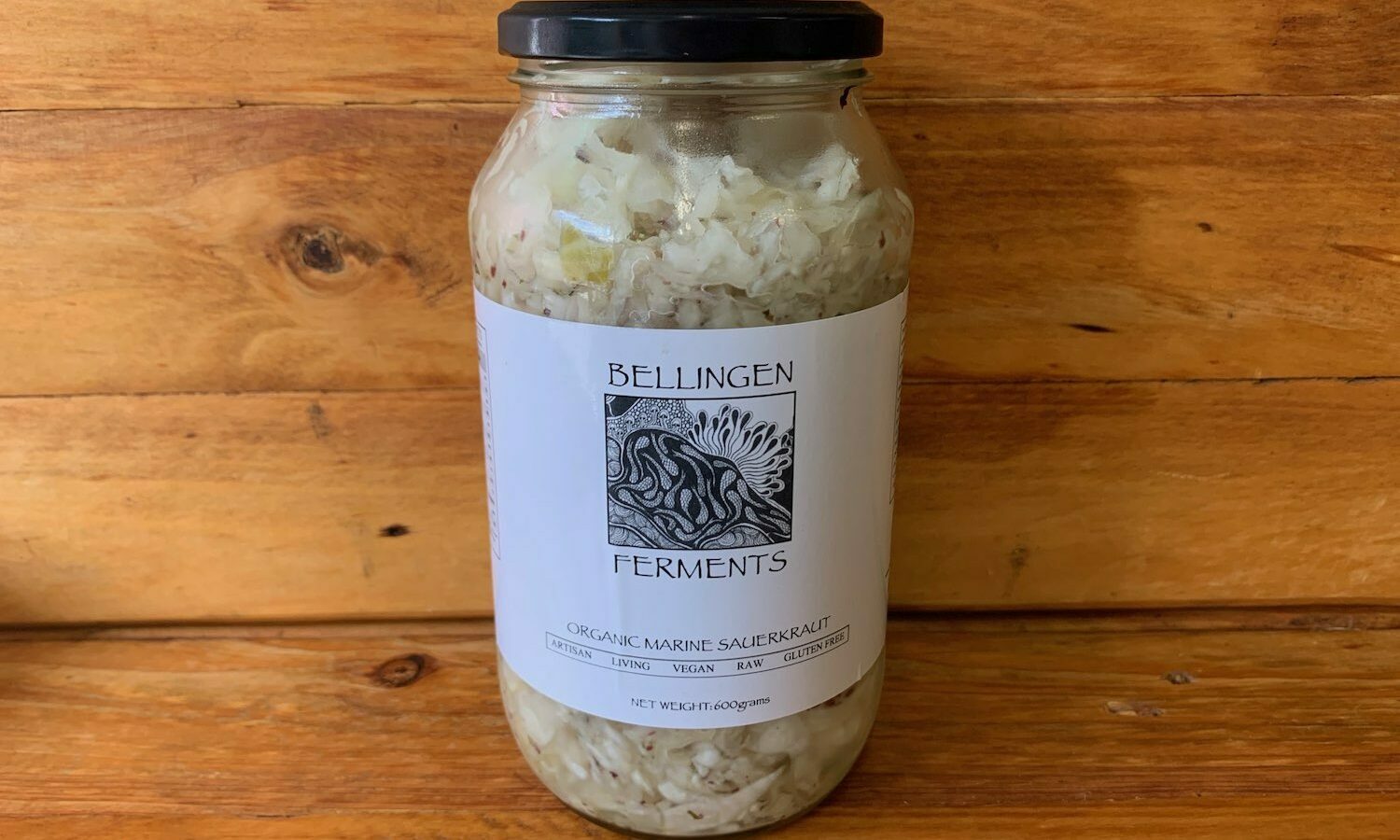 Bellingen Ferments – Sauerkraut – Organic Marine – Last of stock for a few months
The vitamins and minerals found in seaweeds are essential to the health of various body systems. Iodine and tyrosine are necessary for healthy thyroid function, Vitamins A, C, and E as well as Flavonoids and Carotenoids act as strong protective Antioxidants. Fiber and polysaccharides help support and nourish the bacterial colonies and lining of your gut.
Ingredients: Green Cabbage, Organic Celitic Sea Salt, Organic Wakame, Organic Kombu, Organic Tsumomata, Organic black pepper.
Comes in a glass jar.
$17.00 600g
Currently Unavailable
Currently Unavailable