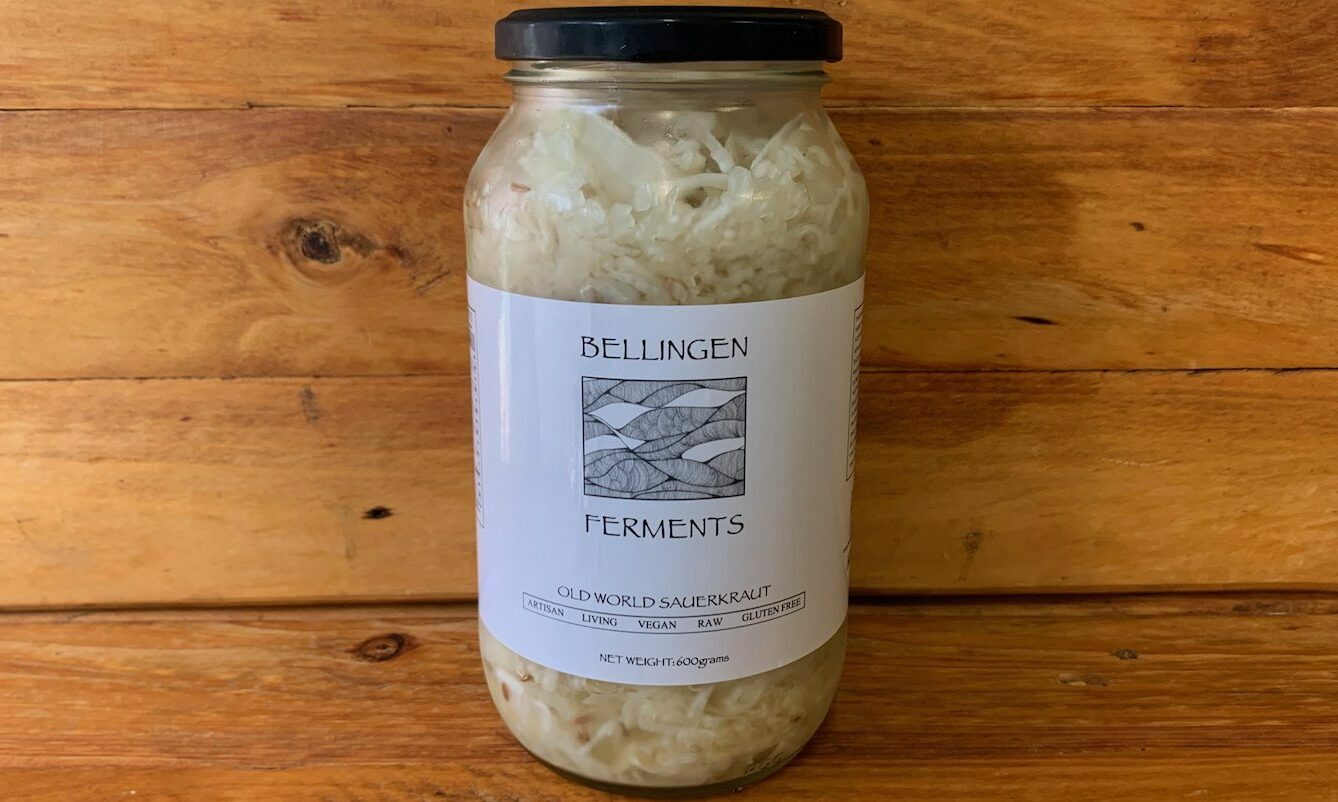 Bellingen Ferments – Sauerkraut – Old World – Last of stock for a few months
The classic staple Sauerkraut is simple yet delicious, and perfect for any occasion. The caraway seed is one of the oldest medicinal herbs used in Europe, and is one of the best natural remedies for a multitude of digestive issues such as bloating, heartburn and indigestion. It has the ability to support healthy intestinal bacteria whilst simultaneously inhibiting the bad.
Ingredients: Green Cabbage, Organic Celtic Sea Salt, Organic Caraway Seeds, Organic Black Pepper.
Comes in a glass jar.
$17.00 600g
Currently Unavailable
Currently Unavailable