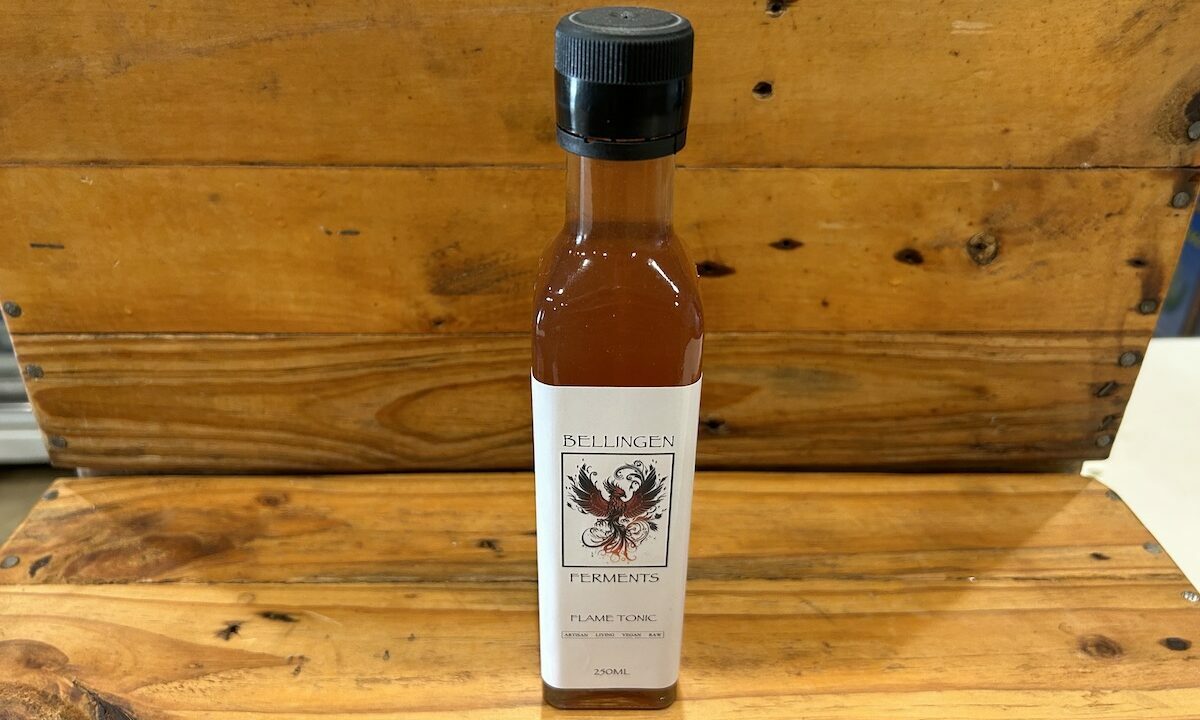 Bellingen Ferments – Living Flame Elixir 250ml
Made using raw unfiltered apple cider vinegar with the mother, carefully blended with an abundance of organic fresh and dried herbs, and sustainably harvested wild plants. We grow most of the ingredients on our farm here in the beautiful Bellingen Valley. These plants are selected for their medicinal qualities, which include the following properties: Immune boosting, Anti-microbial, Anti-fungal, Anti-bacterial, and Anti-oxidative. This is a powerful and delicious tonic!
Since the middle ages, ferments using potent and powerful herbs in apple cider vinegar have been used as an at-home remedy. Our take on this elixir of health carefully blends over 40 selected organic superfoods specifically designed for health, wellness, and vitality. Our tonic is handcrafted in small batches and we ferment without heat treating so the functional and nutritional potency is maintained.
HOW TO USE:
Take 5-15ml 1-3 times daily. Increase the frequency to 3x daily with the onset of cold or flu symptoms. Dilute with water before taking or drink water after consuming.
ADDITIONAL USES:
Add to salad dressings
Blend with marinades
Drizzle over roast veggies
Dazzle sauces and soups with a zesty flavour and enliven your palate.
$27.00 250ml
Currently Unavailable
Currently Unavailable